16 May

How to Spy WhatsApp Conversation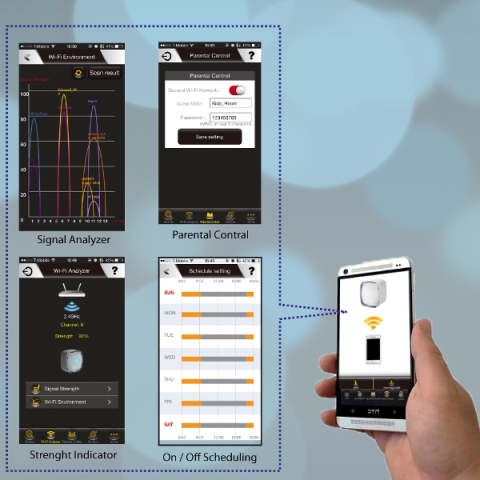 It is just a matter of time. Backup phone data In case your mobile is lost or stolen, GuestSpy can help you to track down and take it back with GPS tracking and Trace Mode features. Remote access is feasible without the target person knowing and view texts, account contacts, call logs, smartphone app is feasible through these monitoring applications. One time access on the target device is required to install the spy app and once it is done properly, it wont show up its presence.
Step 4 : Now reinstall WhatsApp on your phone, enter victims phone number and verify your account by entering the verification code received on victims phone. They are made viewable to you regardless of if they have been deleted on the tracked device itself. Find out more by clicking on the following features: It is very simple as you only have to match your requirements with the given options.
GuestSpy send recorded calls to the web account to be listened to later. Jason Roger, CEO Copy9 is a nice app that helps me take full charge of my childs internet activity.
I Want to Monitor Kids Cell Phone, SMS, Cell Phone Calls Without Access to Target iPhone 5
Highster Mobile Highster tracker application has constructive iDevices and tablets solutions among many other WhatsApp spy apps. All WhatsApp chats messages are uploaded to How Can to Monitor Childs Texts or Cellphone Calls Records Without Having Access to Target Cell Phone your account on HelloSpy control panel.
You can certainly access same WhatsApp ID from two devices that will help you to have a close look on your friends WhatsApp activity. SMS Commands LIVE Control Panel View the Screen, Instant Location Mobile Spy premium option gives you instant monitoring, View the screen LIVE, view map of current location. When you use a WhatsApp spy, all free WhatsApp conversations: Current GPS Location Track text messages Message Text, Senders and Recipients Number This cell phone tracking software lets you read all text and multimedia messages sent or received by the target phone user. Sent/Received text messages Manage Calls GuestSpy allows you to view all incoming/outgoing calls with their duration and timestamp. Find out more by clicking on the following features: Read Instant Messages Facebook, WhatsApp, Viber, Skype, Hangouts and More Use this feature to capture messages sent and received by the target user on Skype, WhatsApp, iMessage, and Viber. Click here to know Spy Whatsapp Conversation Spying On Whatsapp Is Finally Possible: 2 and up!
# Terminal app on your Android to write additional Linux Commands. Fullapp control – This addition will be useful if the user uses some inappropriate apps. SMS Commands 100% undetectable Your kids cannot know if there is GuestSpy installed on their devices Money back guarantee Almost feedbacks will be replied within 24 hours All Feature GuestSpy Tracking Spy App Mobile Spy App, Android Spy, Call Recording, Whatsapp Spy, SMS Tracker, GPS Tracker IT FREE 48 HOURS GuestSpy is the most powerful spy phone software with highly innovative features. Very easy to install and simple to use. Cell phone spy software without installation is free, swifter and more discreet than the ordinary SMS.
smartphone spyware for iphone i phone
app for track iphone japan
the parental control app for windows
iphone text spy app to iphone
application to spy a smartphone someones
mobile smartphone tracking jammer
cell location spying software equipment
the cycle tracking software
spy on a cell south africa
the cell track software
install and use sniperspy
top best sms tracker android keylogger
quality tracking software gps android mobile
red bull spy software for iphone
Monitor Childs Cell Phone, Texts or Viber Calls Records Without His Knowing
Ambient Listening And Many Feature View a Map of Logged Locations GuestSpy can be set up to track GPS location of your target phone. Very easy to install and simple to use.
I Want to Monitor Kids Cell Phone, Viber Calls Log, Facebook Messages
Call Logs Monitor Internet Use heck what theyre up to online by scanning through their browsing history. It How to Track Someones Blackberry Without Their Mobile Phone is currently compatible with most Android devices running compatible versions of the Android OS.